If you've tried our Cinnamon Sultana Granola, you won't be surprised to hear that we LOVE cinnamon! Here's why…
Cinnamon is a spice that comes from the bark of a small evergreen tree and is available in stick or powder form. There are 2 main types of cinnamon: ceylon and cassia cinnamon.
Cinnamon contains cinnamaldehyde which has anti-viral, anti-bacterial and anti-fungal properties, so is often used in Chinese herbal medicine. Cinnamon oil can also help with fungal respiratory tract infections and inhibits the growth of the bacteria Listeria and Salmonella. It contains polyphenols which are antioxidants that have anti-inflammatory effects. There is also emerging evidence that cinnamon may help reduce blood pressure in the short-term and reduce the risk of cardiovascular disease because it lowers LDL cholesterol.
Cinnamon has a moderate impact on glycaemic control so may help with type 2 diabetes. A compound in cinnamon can mimic insulin, so acts on cells to increase their glucose uptake thus lowering blood glucose levels. It has also been shown to relieve digestive issues. There have been animal studies showing that cinnamon can help prevent Alzheimer's disease due to a substance called CEppt in the cinnamon bark, although these trials haven't yet been tried on humans.
Cinnamon also contains traces of vitamins B and K, choline, beta-carotene, alpha-carotene, beta-cryptoxanthin, lycopene, lutein, and zeaxanthin. It is a warming spice that can be added to many dishes, from porridge and biscuits, to a Moroccan-spiced stew.
Have you tried our Cinnamon Sultana Granola yet?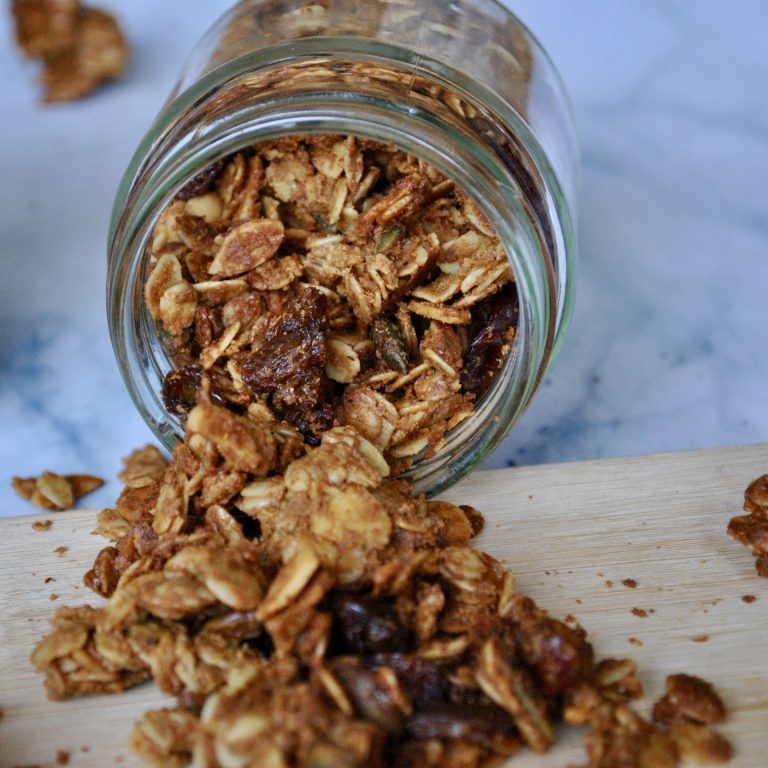 This blog post was written by nutrition student Ariella – follow @nutritionbyariella on Instagram for more nutrition information and delicious recipes!